New Hardwood Installation
Installing

Solid Hardwood Floors & Staircases
Barnum Floors specializes in installing hardwood floors and staircases that instantly add value and beauty to any space. We offer a variety of options when it comes to wood types and colors, along with expertise in creating any design you envision. If you're overwhelmed by the possibilities, don't worry — one of our hardwood experts, Gary or Amberle, will come out to your home to evaluate the space and give our recommendations. We'll guide you through the decision-making process to determine what will best compliment your home and suit your budget.
Hardwood Decision-Making
Process
Our conversation will start with determining the overall type of work we'll be doing for you. The Barnum team can handle any hardwood project you need, whether it's in a new construction home or remodeling an existing space. We'll discuss which spaces will need hardwood and if we'll be installing solid, engineered, or ornamental hardwood flooring, staircases, or both.
After we establish what type of hardwood project you need, we'll talk about the design. Our expert craftsmen can bring your dream pattern or design to life. We've created everything ranging from the classic straight pattern to herringbone patterns, basketweave patterns, Versailles patterns, and more. We can also create custom borders, inlays, and medallions for a truly unique look.
There are many different wood options available and factors to think about when selecting your hardwood. We'll talk through three major considerations as we determine the type of wood for your project, then give our recommendations based on your needs and budget. 
Solid vs. Engineered 
Solid hardwoods are most often 3/4″ and made entirely of one species, whereas engineered is a gluing of solid over baltic birch or some other stable core. There are many different pros and cons to each, which we'll discuss with you during this process.
Custom vs. Prefinished 
Prefinished wood is, as it suggests, already finished and ready to be installed. Custom hardwood is finished on-site and is easy to personalize to your unique needs. 
Preferred Species 
You can pick from a variety of wood species, including red oak, white oak, maple, birch, walnut, exotic, reclaimed, ash, cherry, rift, and quartered. We suggest selecting your wood based on your family's lifestyle.
Color is chosen to compliment any given space since the floor is what brings all other decisions together. There are many different techniques to obtain color, including dyes, stains, pre-colors, hard wax oil, bleach, fuming, and smoking — we do it all!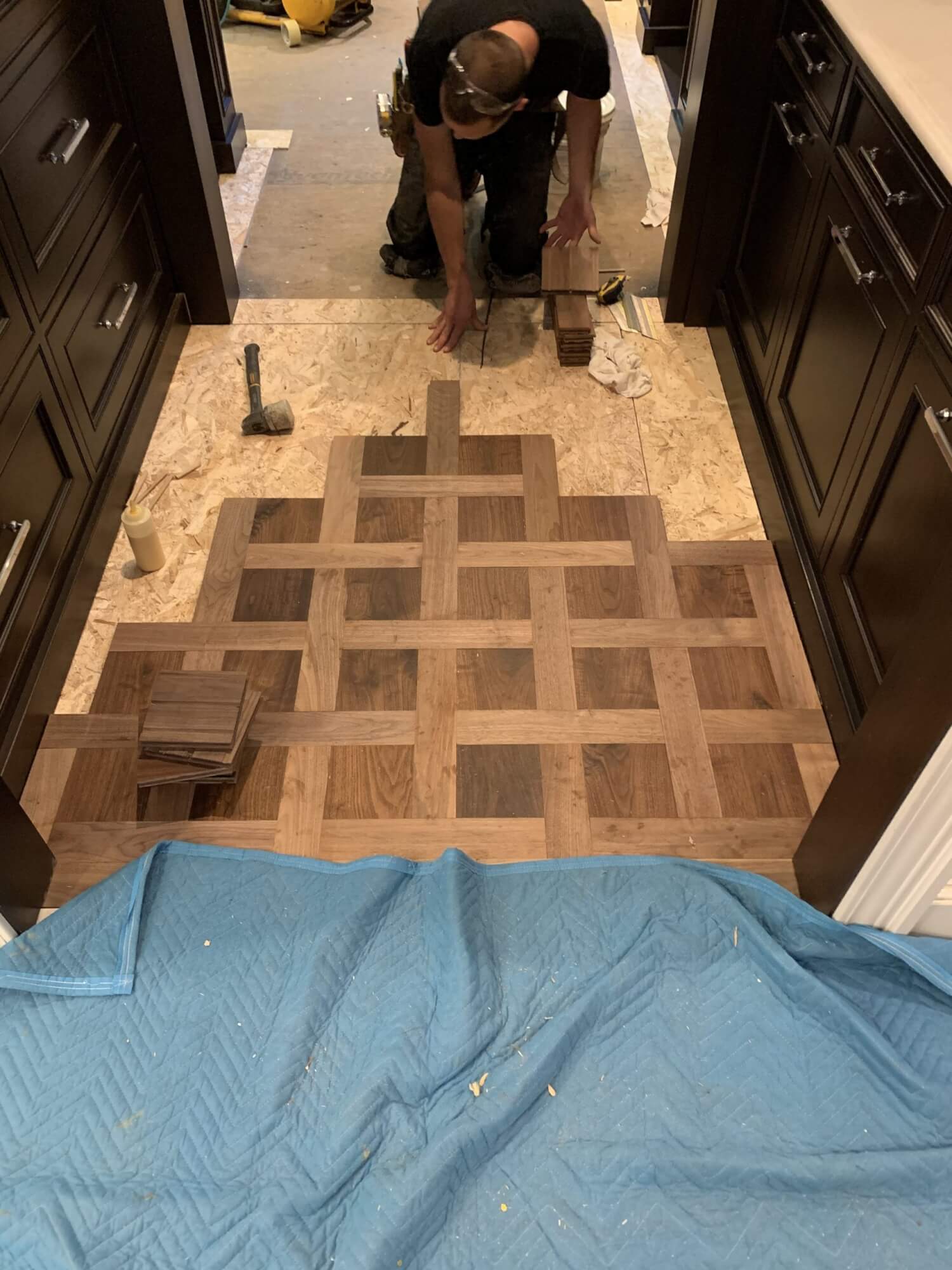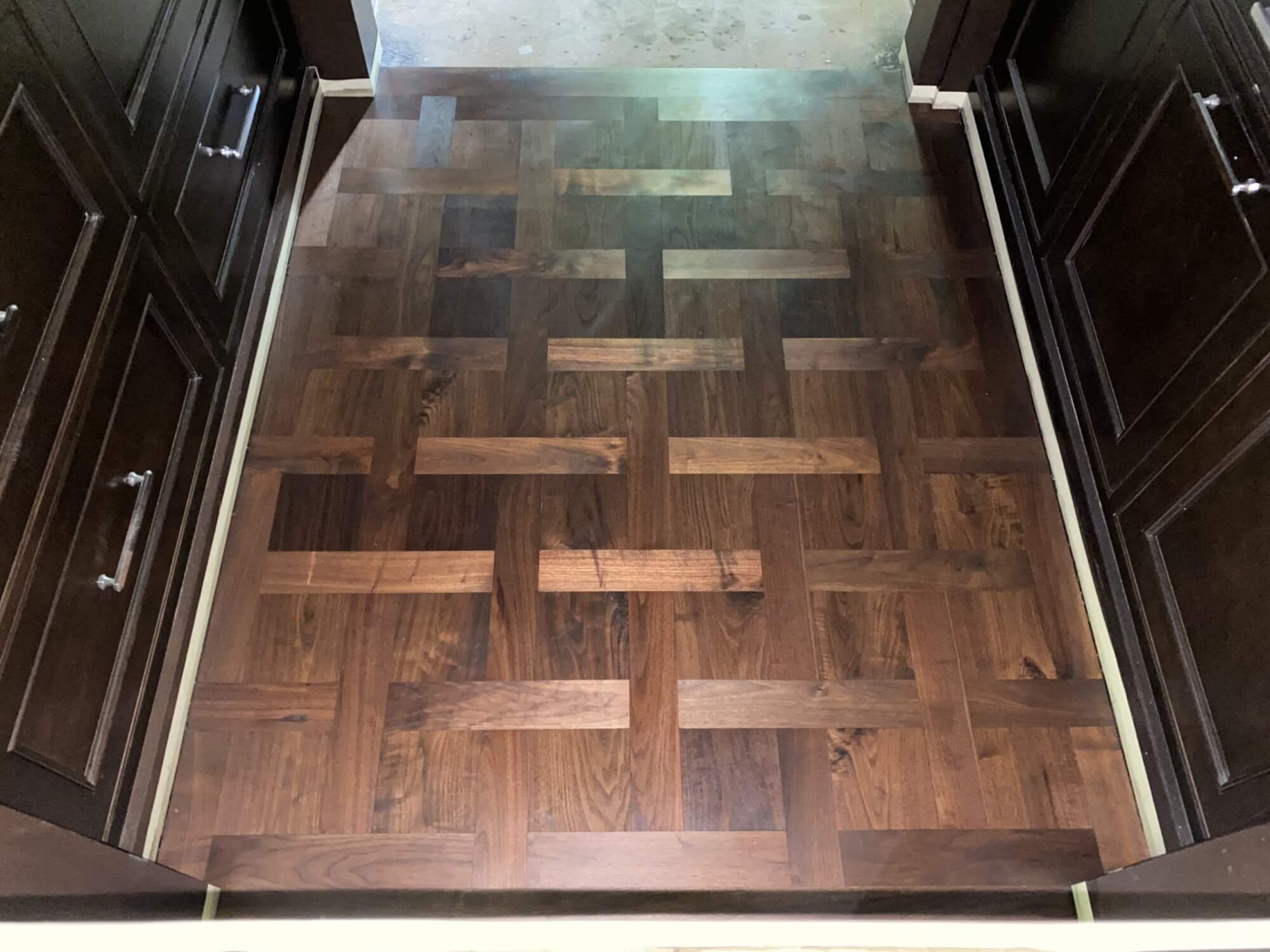 Invest in Your Home

With the Hardwood Experts
Stop by our showroom or give us a call and our team would be happy to learn more about your project vision and schedule a time to visit.
Learn About

the Installation Process
Once the decision-making process is complete and you've determined the full scope and details with our team, it's time to get to work. Follow our installation process step-by-step so you know what to expect while we install hardwood in your home.